Product Reviews
2013 – Schnoodle Calendar – A great, colourful resource to remind you each month of how beautiful the Schnoodle dog is
For the benefit of our readers and followers we aim to review products and services specifically related to Schnoodle ownership.  We also will review general dog related products.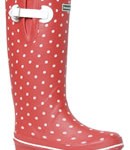 Here is one a link to our favourite welly boot designers, perfect footwear for dog walking,

If you have something you would like us to review please get in contact with us.
var _gaq = _gaq || []; _gaq.push(['_setAccount', 'UA-34562654-1']); _gaq.push(['_trackPageview']);
(function() { var ga = document.createElement('script'); ga.type = 'text/javascript'; ga.async = true; ga.src = ('https:' == document.location.protocol ? 'https://ssl' : 'http://www') + '.google-analytics.com/ga.js'; var s = document.getElementsByTagName('script')[0]; s.parentNode.insertBefore(ga, s); })();